Philly Mag: As You Emerge From the COVID Bubble, Don't Overlook Sightseeing in Your Own Backyard
The drop in COVID cases, concurrent with the rise in number of fair-weather days, means that getting out of your Bucks County house is now more appealing than ever. The best part? An enjoyable day is as close as Doylestown, writes Sandy Hingston for Philadelphia Magazine. 
Hingston recommends the "Mercer Mile," three highly accessible sites (they're walkable) related to the multifaceted Henry Chapman Mercer. Her plus-one is Aldie Mansion, another Mercer-related destination about a mile away.
Mercer was a Doylestown-born late-18th/early 19th century historian, archeologist, architect, attorney (who never practiced), engineer, and designer. It must have been tough to get all that on a business card. 
The three sites comprising the Mercer Mile all speak to his eclectic interests.
Moravian Pottery & Tile Works
The artifacts of pre-industrial America founded Mercer's desire to learn the craft of hand-making tiles. The art he crafted still graces the state capital in Harrisburg and even Grauman's Chinese Theater in Hollywood.
The tile works today teaches the technique and sells its results.
Fonthill
Kubla Kahn had Xanadu. Mercer had Fonthill. He designed it to look like an ancient fortress, and he succeeded. The showplace home features 44 rooms, 200+ windows, and 18 fireplaces.
The Mercer Museum
Mercer collected stuff… a lot of stuff (think Hoarders but more historic and less unsanitary). In 1916, he constructed a museum to hold it all. If nothing else, the kids can play an epic game of I Spy here.
Aldie Mansion
Not far from the Mercer Mile is this Tudor home built by Mercer's brother and sister-in-law. It was, at one time, an East Coast hotspot where visitors like Groucho Marx and the von Trapp family visited.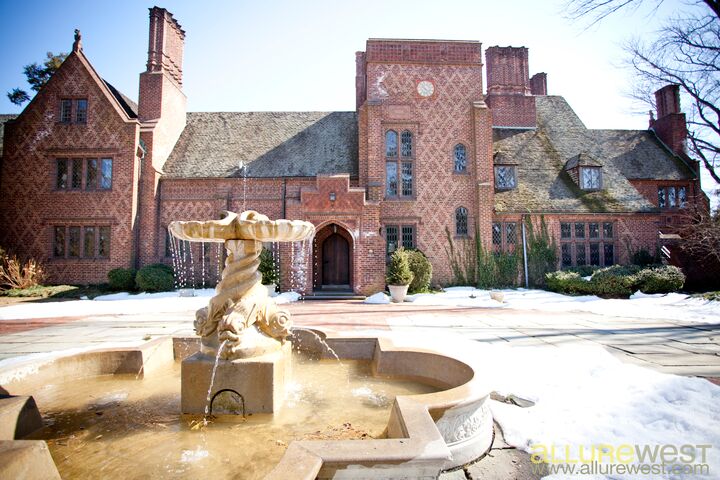 More on the Mercer-related sites of Bucks County is at The Philadelphia Inquirer.
Connect With Your Community
Subscribe for stories that matter!
"*" indicates required fields